About 50CC.eu
50CC ab is one of the largest suppliers of parts for mopeds, scooters and 2-stroke bikes in Europe. 
We have a very large stock of parts, not only the most common parts, but also parts that others do not have in stock, for example parts for older mopeds and models that are not sold by the thousands.
Through our own import we can offer all parts for very competative prices, we import several makes, one off them: handmade Italian Jolly Moto exhausts.
In the past 15 years our website has grown to one of the most popular on the web with hundrd thousands visitors.
Through our website we sell parts all over the world,
so, if you are looking for something special, try us!
We love to help you if we can wherever you live!
Marcel has a nice private collection mopeds and motorbikes (most 2-stroke Yamaha RD's).
Take a look at his private collection.
Contact
50CC AB
Kyrkvägen 26
36024 Linneryd
Sweden
Email.: sales@50cc.eu
Tel.: 0046 47034060 Ma / Vr 8.00-16.00
Fax.: 0046 44 94231
Mobile.: 0046 761073825
Org.nr.: 55681-6269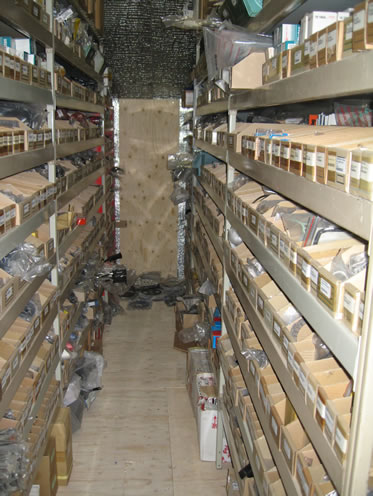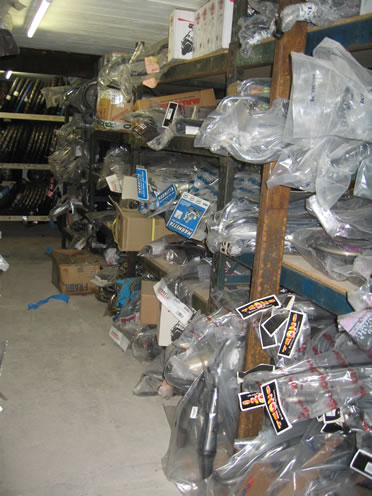 Other on-line stores sell parts as well, but.......
as you can see on the pictures... we do have them in stock!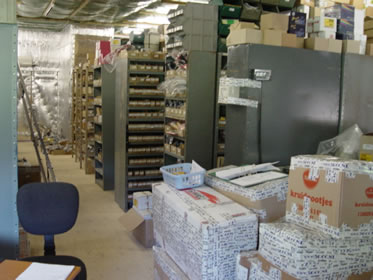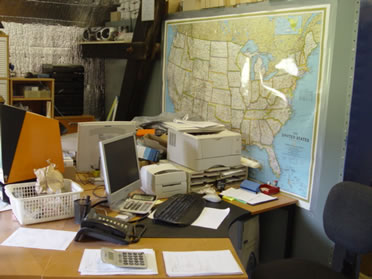 Left: a small part of our stock, with some parcels to be send in front..
Right: Marcel's desk... like a spider in the parts-web :-)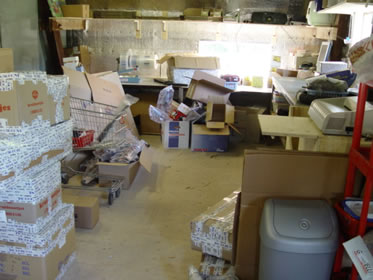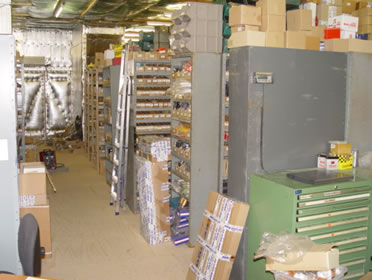 Left: More parcels ready to be send all over the world.
Right: Small parts... thousends of them...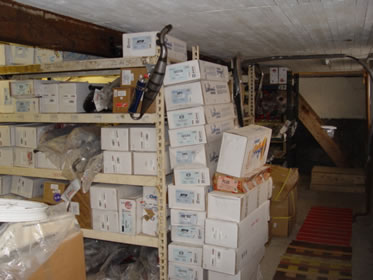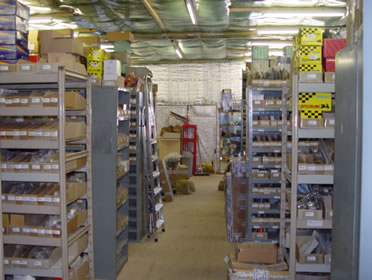 Left: a small part of the exhausts we have in stock.
Right: more small parts.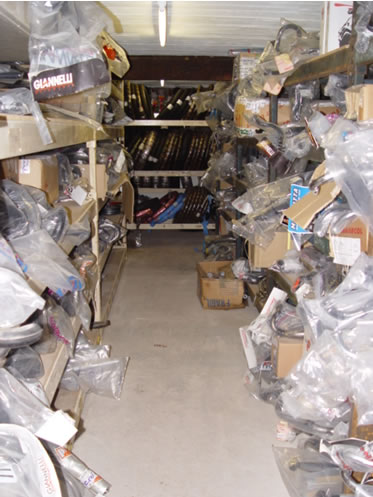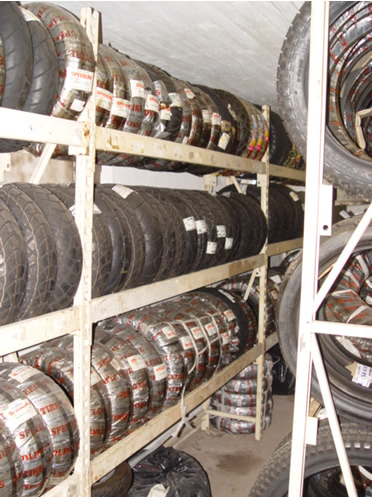 Left: More exhausts, in the back you see some rimms.
Right: tyres in all sizes.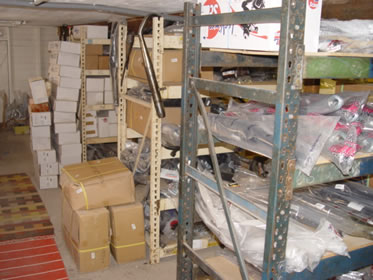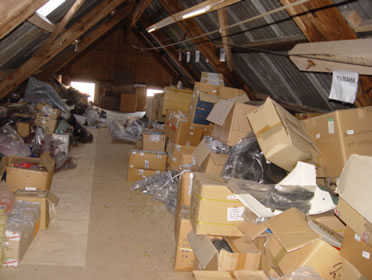 Left: Another 3 racks with exhausts
Right: On the 3rd floor boxes with parts we do not need every day.